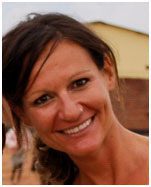 Andrea Freidus
Coordinator of the MA/MPH Program
PROFILE: Dr. Andrea Freidus is an Affiliated Faculty member in the Department of Anthropology at UNC Charlotte and Coordinator of the M.A./M.P.H. Program. She specializes in applied and medical anthropology. She also has an MPH in global public health. She has worked in Latin America, Africa, and South Florida. Her research has looked at the rise of grassroots transnational organizations targeting aid to orphans in Malawi, southern Africa. She explores the emerging global connections among volunteers, donors, development workers, program organizers and the directors associated with these organizations and the children they serve. She has also worked on projects that included an examination of risky sexual behavior between female long term tourists and local men in Monteverde, Costa Rica, farmworker experiences with eye injury and access to medical care in Immokalee, Florida, and community experiences with evacuation and relocation in and around Mount Tungurahua in Ecuador. Her most current research examines the rise of volunteer tourism with orphans and the proliferation of International Medical Experiences (whereby undergraduates, medical students, and residents volunteer in health programs in the resource poor contexts).
EDUCATION:
PhD, Michigan State University – Department of Anthropology, 2011
Dual Degree – MA, MPH University of South Florida –Department of Anthropology and College of Public Health 2005
BA, Vanderbilt University – Nashville, TN 1999
TEACHING:
Culture, Health, and Illness (Introduction to Medical Anthropology)
Health and Human Rights
Development in Southern Africa
RESEARCH INTERESTS/AREAS OF EXPERTISE:
Medical Anthropology and Applied Anthropology
Health and Human Rights Development, Globalization, and Health
Comparative Child Welfare Tourism, Volunteer Tourism, International Medical Experiences
AWARDS/HONORS/GRANTS:
Michigan State University Graduate School Dissertation Completion Fellowship, August 2010 – December 2010
Michigan State University Residential College of the Arts and Humanities Fellowship, August 2009 – May 2010
Fulbright Hays Doctoral Dissertation Research Abroad, January 2008
U.S. Department of Education Title IV Foreign Language and Area Studies (FLAS) Fellowships (2005-2008)
SELECT PUBLICATIONS:
Freidus, Andrea 2016 Unanticipated Outcomes of Voluntourism among Malawi's Orphans. Journal of Sustainable Tourism. DOI:10.1080/09669582.2016.1263308.
Freidus, Andrea 2016 Blaming Their Mothers: Policing Childhood through The Learning Channel's Toddlers in Tiaras. In Cultural Anthropology: Contemporary, Public and Critical Readings, Keri Vacant Brondo, ed. Pgs.453-461. Oxford University Press: New York.
Freidus, Andrea 2013 "Malawi's Orphans: Children's Rights in Relation to Humanitarianism, Compassion, and Childcare." In Worlds of Human Rights: Ambiguities of Rights Claiming in Africa, A. Hellum, B. Derman, and K. Sandvik, eds. Pgs. 303-332. Brill Publishing: Boston, MA.
Freidus, Andrea and Anne Ferguson 2013 "Malawi Orphans: The Role of Transnational Humanitarian Organizations." In Vulnerable Children: Global Challenges in Education, Health, Well-being, and Child Rights. D. Johnson, D. Agbenyiga, and B, Hitchcock, eds. Pgs. 203-213. Springer Press
Freidus, Andrea 2010 Raising Malawi's Children: Unanticipated Outcomes Associated with Institutionalized Care. Children and Society 24(4): 293-303.
Freidus, Andrea 2010 "Saving" Malawi: FAITHFUL responses to orphans and vulnerable children. North American Practicing Anthropology Bulletin 33(1): 50-67.