Research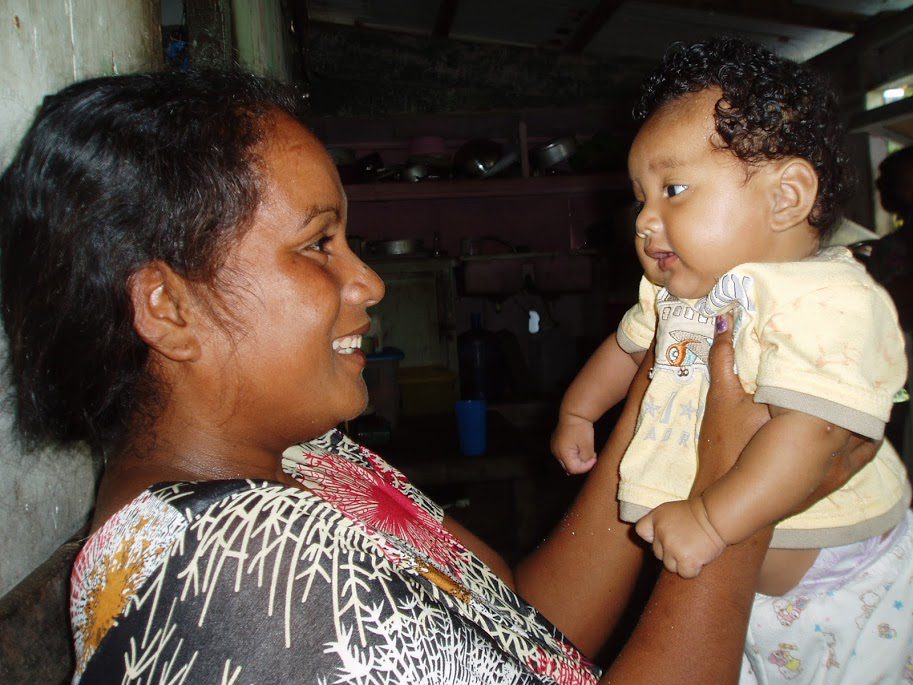 The faculty in the Department of Anthropology at UNC Charlotte are committed to a holistic approach to the field. Our research bridges the traditional four fields of anthropology: biological anthropology, cultural anthropology, linguistic anthropology, and archaeology. In addition, several of our faculty have interests in using their expertise in applied anthropology projects of various kinds. Although we are a small department, our geographic interests include Latin America, North America, the Middle East, the Pacific Islands, Africa, Southeast Asia, and Europe. Our research interests are diverse, but the department has research strengths in evolution, gender, ideology, globalization, and ethics in anthropology.
ARCHAEOLOGY
Dr. Steven Falconer Dr. Falconer is an archaeologist who works in the eastern Mediterranean and adjacent areas of the Levant, including Jordan and Cyprus. He is interested in the development and decline of early cities, and the interrelationships of urban populations with environment and landscape. His research has been supported by the National Science Foundation, the National Endowment for the Humanities, and the National Geographic Society. Learn more on Dr. Falconer's web site.
Dr. Sara Juengst is an anthropological bioarchaeologist who analyzes skeletons from archaeological contexts in Peru and Bolivia, in order to document and understand their lived experiences. Her research interests include paleopathology, violence-related trauma, diet and the body, and the embodied aspects of community and hierarchy. She has received grants from Sigma Xi and the National Geographic Foundation.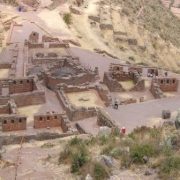 Dr. Dennis Ogburn is an archaeologist who specializes in the Andean region of South America. He utilizes remote sensing, field survey, excavation, and GIS to study the expansion of imperial Inca culture throughout the region. He also studies geochemical sourcing of obsidian in the region, to understand exchange systems. In addition, he has conducted cultural resource management research in California. Learn more on Dr. Ogburn's web site.
BIOLOGICAL ANTHROPOLOGY
Dr. Lydia Light is a biological anthropologist who focuses on primate behavioral ecology. Her research examines the degree of behavioral flexibility in white-handed gibbons living under challenging ecological conditions in Western Thailand with an interest in understanding the importance of behavioral flexibility throughout the living apes and our own evolutionary past. Her work has been funded by the National Science Foundation, Fulbright, American Association of University Women, and the American Society of Primatologists. Learn more on Dr. Light's web page.

Professor Jonathan Marks is a biological anthropologist with wide-ranging interests. His primary area of research is molecular anthropology – the application of genetic data to illuminate our place in the natural order – or more broadly, the area of overlap between (scientific) genetic data and (humanistic) self-comprehension. Nevertheless, his research interests range from the relationships between genetics and society (especially as understood in earlier eras) to the relationships of humans to apes (both bio-historically and bio-ethically) and the relationships of human groups to one another. He is a Fellow of the American Association for the Advancement of Science. Learn more on Dr. Marks's web page.
CULTURAL ANTHROPOLOGY
Dr. Andrea Freidus is an applied medical anthropologist. Her research has looked at the rise of grassroots transnational organizations targeting aid to orphans in Malawi, southern Africa. She explores the emerging global connections among volunteers, donors, development workers, program organizers and the directors associated with these organizations and the children they serve.
Dr. Erin Eldridge is an environmental anthropologist with a background in botany and wildlife and fisheries science. Her research focuses on political ecological concerns, socio-ecological violence, bureaucracy, and the intersections of development and disasters. Dr. Eldridge has conducted ethnographic fieldwork in West Africa, Central America, and the Appalachian South. Her current research focuses on post-disaster relief and recovery in the Southeastern United States.
Dr. Catherine Mitchell Fuentes is a medical anthropologist with special interests in family abuse and women's health. She has conducted research among Hispanic immigrants in the U.S., and with women in the criminal justice system.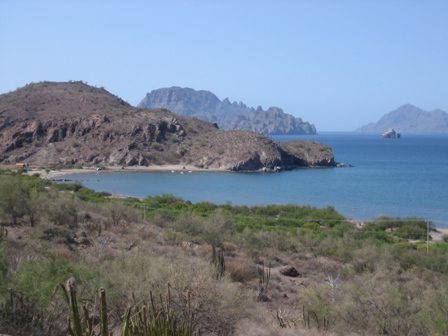 Dr. Nicole Peterson is an ecological anthropologist who has conducted research in the Baja California region of Mexico and in Ethiopia. She is interested in culture and environment, sustainable development, political ecology, climate change, and environmental policy. She has published on natural resource management among fishing people in Mexico, and is currently working on how African farmers adapt to uncertainty in agricultural production. Dr. Peterson is the principal investigator for a five-year National Science Foundation grant: Integrated Network for Social Sustainability. For more information on this project, visit the Social Sustainability Network website. Learn more on Dr. Peterson's web page.
Prof. Gregory Starrett is an anthropologist of religion, with additional interests in education, globalization, and ideology. Dr. Starrett's major research has concerned the production and circulation of knowledge in material form. Working largely with Muslim communities in Egypt and the United States, he has examined how markets and schools shape and distribute knowledge about Islam. These processes are influenced not only by the nature of different media (from bumper stickers and books to broadcasts, computer software, and the Internet), but by state and international politics and by a globalized market in cultural commodities. He has also studied cultural perceptions of threat and fear, including the way that contemporary American writings about bioterrorism mirror classic historical and anthropological case studies of witchcraft. His newest research concerns the resurgence of fascist and authoritarian politics around the world. Learn more on Dr. Starrett's web site.
Dr. Sharon Watson is an applied medical anthropologist whose research examines how scientific research makes its way into real life changes and policies. Her work explores how we can improve the translation of research into practice. One recent project looked specifically at the long-term benefits of exposure to qualitative research methods, ethics, and field experience on a group of young people in Lesotho, which has one of the world's highest HIV prevalence rates. She found that conducting interviews and focus group discussions about social and cultural aspects of HIV became a form of prevention itself. She also studies the interactions between the pharmaceutical industry, financial stakeholders and individual approaches to accessing medicines. Dr. Watson is currently investigating the role of work in health and well-being and what this means in a growing global economy with a decreasing need for human labor. She is also planning a new project on how scientific studies on social mobility and the social determinants of health inform individual and policy level decisions on housing and school choice.
Dr. Coral Wayland is a medical anthropologist. She has conducted fieldwork in the urban, Brazilian Amazon. Her research explores the relationship among knowledge, power, policy and practice as they pertain to health and health care and focuses on medicinal plant use and primary health care. Her current research is an analysis of contemporary travel narratives written by ethnobotanists who work in the Amazon. This research explores the themes of gender, race/ethnicity, and culture change in these narratives. She is also conducting research on the impact of gender on active learning groups among students.
LINGUISTIC ANTHROPOLOGY
Dr. Elise Berman is a linguistic anthropologist who has conducted field work in the Maya region of Central America, among orthodox Jews in New York, and most extensively in the Marshall Islands in the Pacific. She focuses on the politics of language, the social construction of childhood, and the role of deception in social life. In Spring, 2013, she was a Distinguished Guest Fellow at the Institute for Advanced Study, University of Notre Dame. Learn more on Dr. Berman's web site.